Specifications
UPC: 600292967045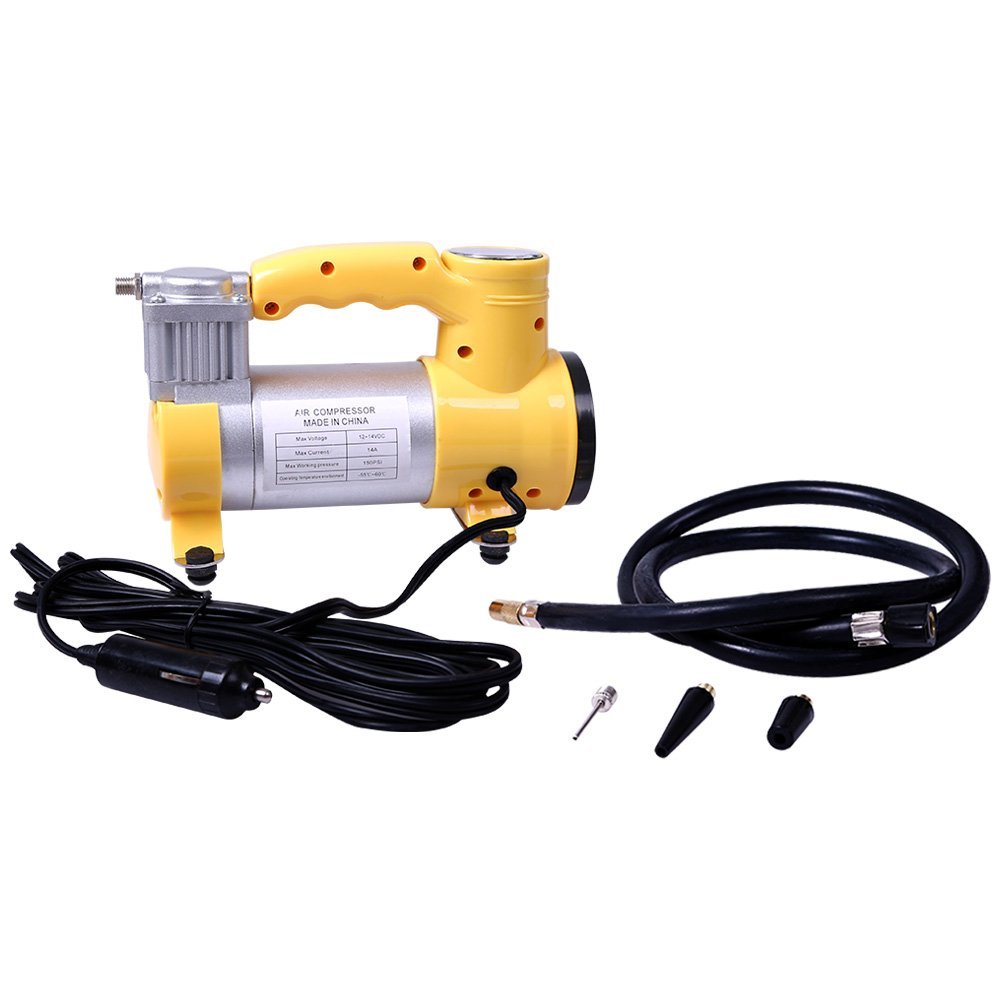 SAVE SPACE: Multi-purpose vehicle with pump, very convenient to use. The machine does not occupy space, timely prepared one, placed in the trunk

EMERGENCY FUNCTION: Quality and workmanship are very good, in the highway or field car tires suddenly leak, the machine can play its emergency function.

SECURITY ASSURANCE: In line with international standards, allows the tire at any time to maintain the correct tire pressure, saving steam fuel, to ensure safe driving.

EASY TO USE: Just plug into your car cigarette lighter for power slip universal adapter over tire valve and you're ready to inflate.

RELIABLE AND FRIENDLY CUSTOMER SERVICE: Always be ready to respond within a 24 hour time frame. 30-day money back guarantee, 12-month replacement warranty and lifetime support guarantee.