L31-002
Voltage: 120V
Frequency: 60Hz
Input: 110W
Warranty period: 1 year
Package Size: 380mm x 143mm x 76mm
Package included: Vacuum sealer x 1, US adapter x 1, English manual x 1, Vacuum Bag Roll x 1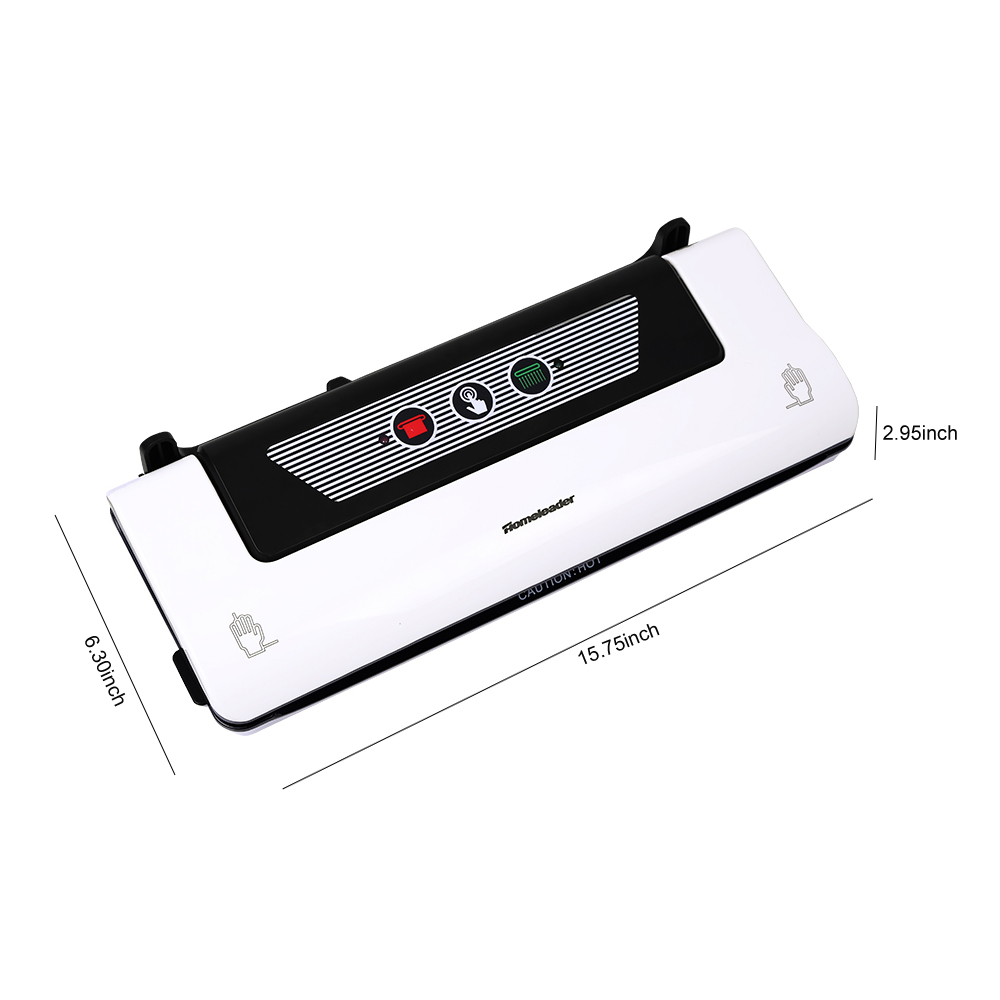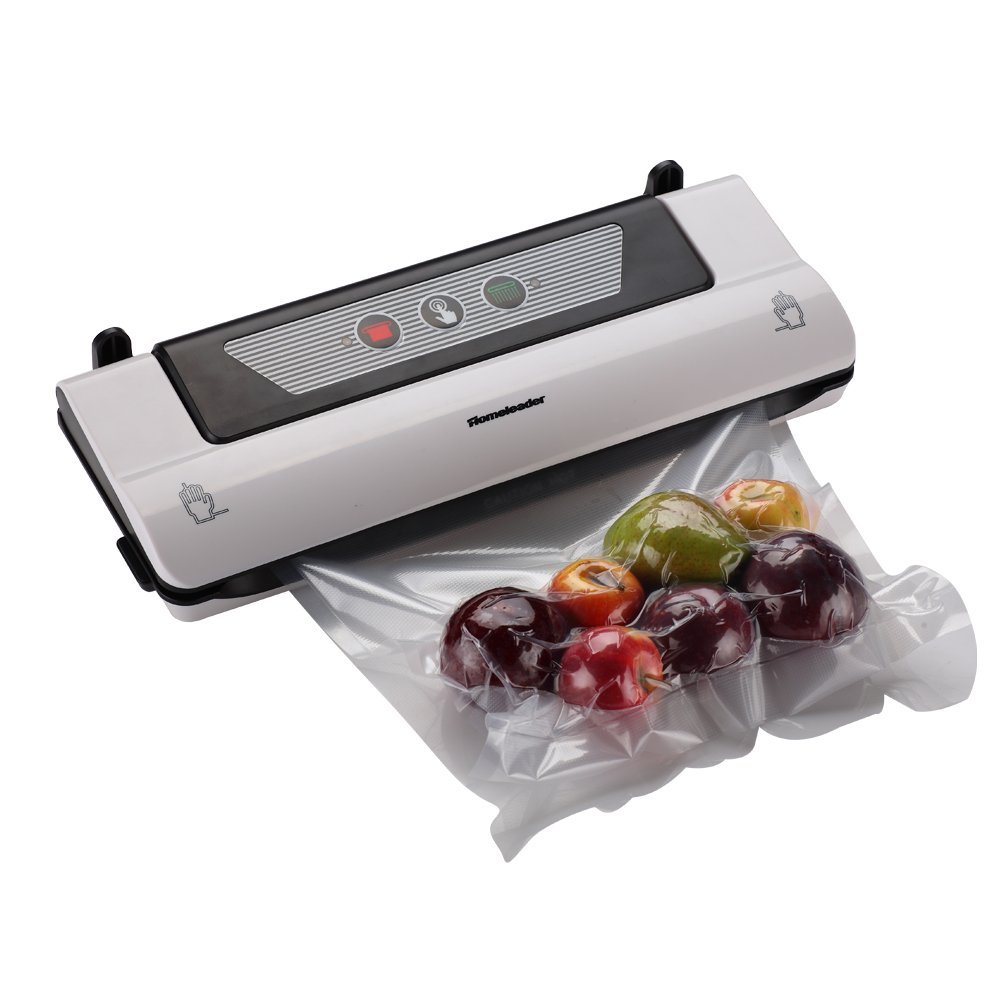 EASY OPERATION: Only three buttons for easy operation--slightly press the left RED button for sealing only; If you want to vacuum, press the right GREEN button first for vacuum and then the RED one for sealing. With this powerful vacuum sealer, your frozen food will keep freshness locked in for much longer than before.

SMALL BUT STRONG VACUUM PUMP: Electric pump ensures high-degree vacuum effect. Special design for lower noise- less than 80 DBA and lower vibration. Seal foods in seconds to save more time, buy foods in bulk while no worries about waste, and compact design and power cord storage compartment could reduce more storage space.

FREE CUT: Sealed bags by the number and volume of food with this useful bag cutter. PLease take it off before cutting the bags. The maximum width is 290mm. It also can vacuum seal important documents, jewelry and other valuable stuff which can be well preserved.

FRESH PRESERVATION: Keeps dry and moist foods fresh; prevents freezer burns on frozen fruits and vegetables; keeps ingredients entirely free from nasty bugs and bacteria and locks nutrients in food to give your families a healthy and nutritious life.