K12-029
Voltage: 220~240V, 50Hz/60Hz / Power: 800W/ Warranty period: 1 year
Attachments: 5L bowl x 1; eggbeater x 1; dough kneading hook x 1; mixing hook x 1; measuring cup x 1

Homeleader Stand Mixer,800W
5-Speed / 5L Bowl
MULTITASK CAPABILITIES:

Besides 5L bowl, homeleader stand mixer also includes stainless steel eggbeater, dough kneading hook,mixing hook and plastic measuring cup which meets your various kitchen tasks.

HIGH POWER AND PERFECT PERFORMANCE:

Power of 800W and variable speeds make the process quickly and thoroughly which guarantees the freshness and smoothness of the food.

EASY CLEANING AND OPERATION:

All of the accessories except the measuring cup are all stainless steel for easy-cleaning and the buttons for easy operation.

ABSOLUTE SAFETY:

CE certification keeps you safe. The noise is below 73DB and you don't have to worry about bothering others.

RELIABLE AND FRIENDLY CUSTOMER SERVICE:

Always be ready to respond within a 24 hour time frame. 30-day money back guarantee, 12-month replacement warranty and lifetime support guarantee.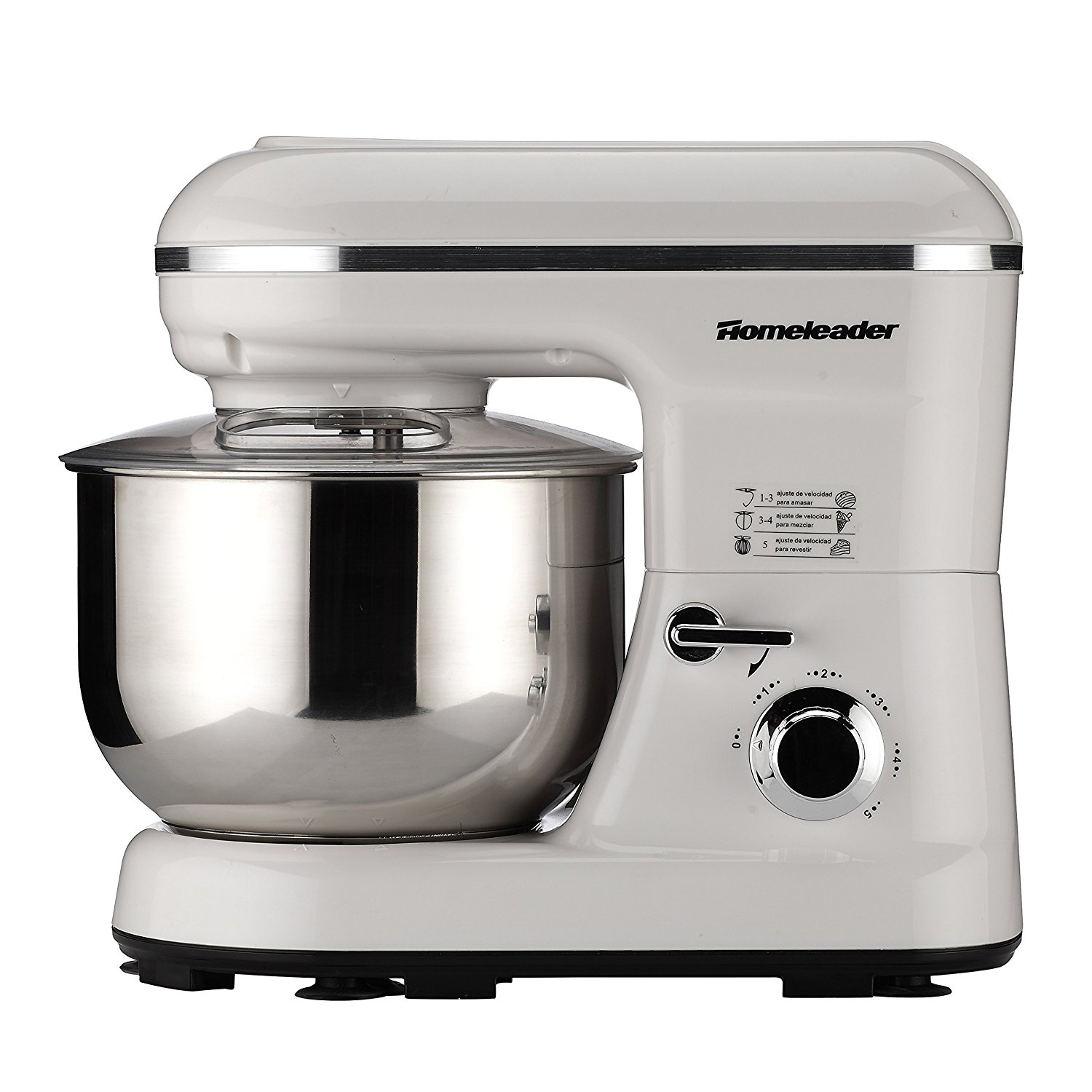 Deliver information:This product stock in USA/DE,and shipped by UPS or FBA in 5 days.